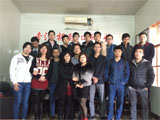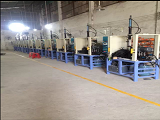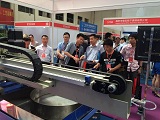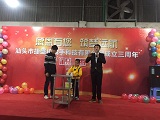 SHANTOU SUNSHINE AUTOMATION EQUIPMENT CO., LTD. is a professional manufacturer of automation equipment serving Hardware Industry since 2011. Supply automation solutions for hardware industry and automatic production lines of stainless steel cookware.cutlery & bottle . Our company has R&D, manufacturing, assemblage, sales, service, such as one system. Has a high-quality R&D team, including mechanical design, software development, circuit design, PLC control program, 3D design mode and analysis of actual conditions. Constantly improve and innovate new designs to meet the market and customer requirements.
In 2013, our machines and Robots began to export India market and other global market including Iran, Egypt, Afghanistan, Pakistan and Vietnam etc. and to obtain the praise of the international market. Attaches great importance to the independent innovation with independent intellectual property rights has won 10 product patents. All our equipments are ISO9001:2008 certified.
Now our machines mainly aim at serving in hardware industry, s.s. cookware & Cutlery & bottle Industry ,Auto Parts Industry, Kitchen Ware Industry, electric motor industry, pressure vessel industry etc..